This site is for the purpouse of propogation, and information regarding Marx, Communism, and all things red. In an age consumed by the capitalism, imperialism and crude nationalism of the West we have to rise up and Unite using Communism to make a stand against the powers that exploit the people..

The people of the world must unite and demand a better, fairer system of government. With a communist party in power in your country, you could create a truly equal and classless society while also fighting against repression and exploitation abroad!
IT IS TIME FOR US TO SAY "NO" TO THIS CAPITALIST SHAM!
"The meaning of peace is the absence of opposition to Socialism"
Karl Marx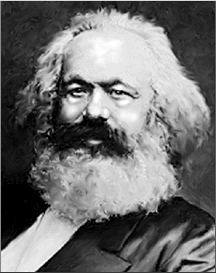 Karl Marx: Karl Marx is the father of Communism, living most of his life in poverty he dedicated his existence to rallying for equality in society and his major works "Das Kapital" "The Communist Manifesto" and "Value, Price and Profit" stand as some of the most important political/social texts of our time.
OUR SOCIALIST PEZ IS VERY VERY SWEET